Palomino Island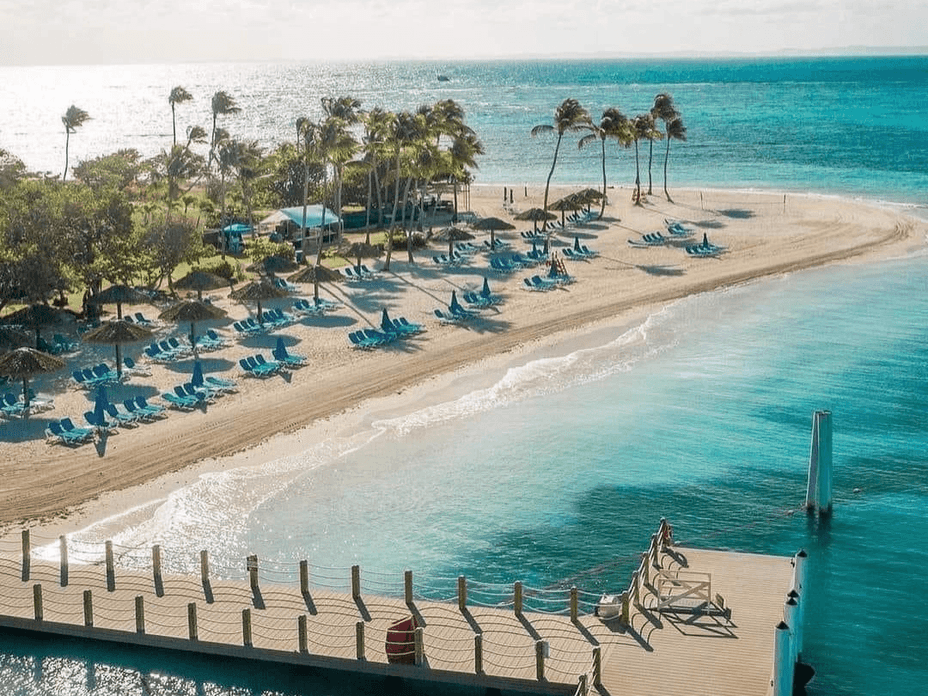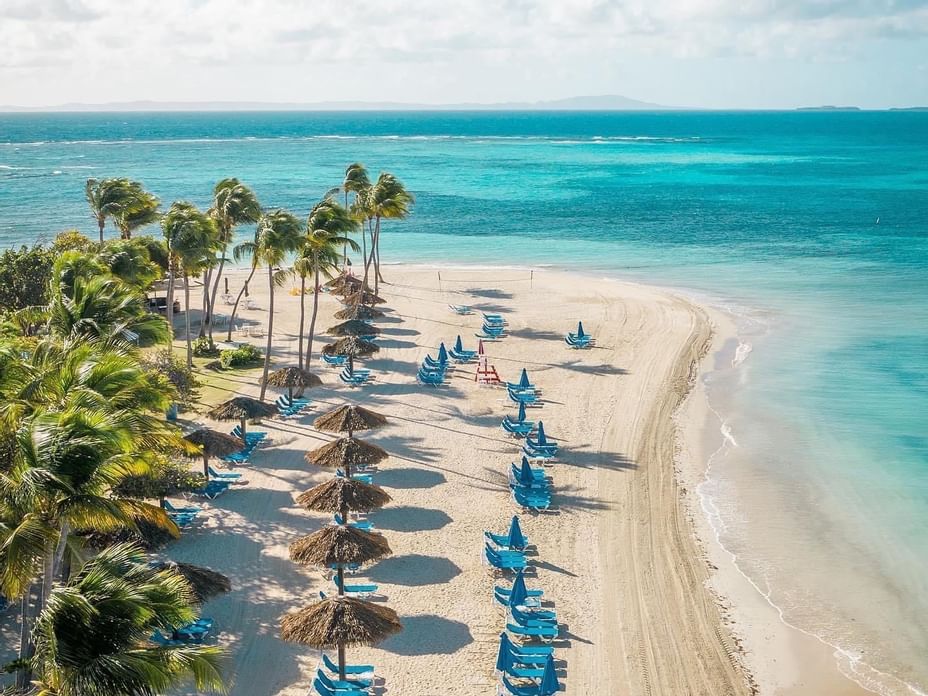 Our private 100-acre getaway with pristine white beaches is available exclusively to resort guests. A unique experience awaits at our private island, Palomino. Pristine white sandy beaches….simply sit back and be served frozen libations on the shore. Chairs and umbrellas are available along the shoreline for your convenience and enjoyment. If looking for an even more luxurious beach day, we offer bohio rentals.
Palomino Island operates from 10am- 5:00pm. The last boat to the island departs at 3 pm.*
*Reservations are made upon arrival at Front Desk.
*Hours subject to change.
View Palomino Virtual Tour here.
Palomino Island is completely ADA accesible, providing guests with unfettered access to all amenities, bathroom, restaurant, showers, souvenir shop, and the beach area (including beach wheelchair with oversized wheels). Unfortunately, at present our main 150 passenger, ADA accesible, transportation vessel to and from the Island was in urgent need or repairs in order to be Coast Guard certifiable. We are currently engaged in those efforts and hope to have the vessel seaworthy and Coast Guard certifiable within the next six months.
Therefore, in order to ensure that our staff provide a safe experience for themselves and guests, we have temporarily suspende trips to the Palomino Island for our accesible needs guests. We understand that this can be dissapointing, but we pride ourselved in prioritizing safety for both guests and staff above all else. We reiterate that this policy is only temporary, and we are striving to renew and reopen the Palomino experience for all of guests in the very near future. The resort offers numerous other exciting activities and amenities that are sure to make your stay with us a memorable one, and all are completely ADA accesible.
If there is anything else we can do to make your stay with us more enjoyable, please do not hesitate to reach out to us at info@ConquistadorResort.com.